Our vision for change – "the world's smartest hospital" – acts as a challenge both to the construction of the new hospital and to the operations of the university hospital. On the basis of research, Finnish health care is counted among the world's most effective, most egalitarian and highest-quality systems, and our university hospitals are indisputably included within the world's best hospitals in general.  So what does the term "world's smartest hospital" actually mean?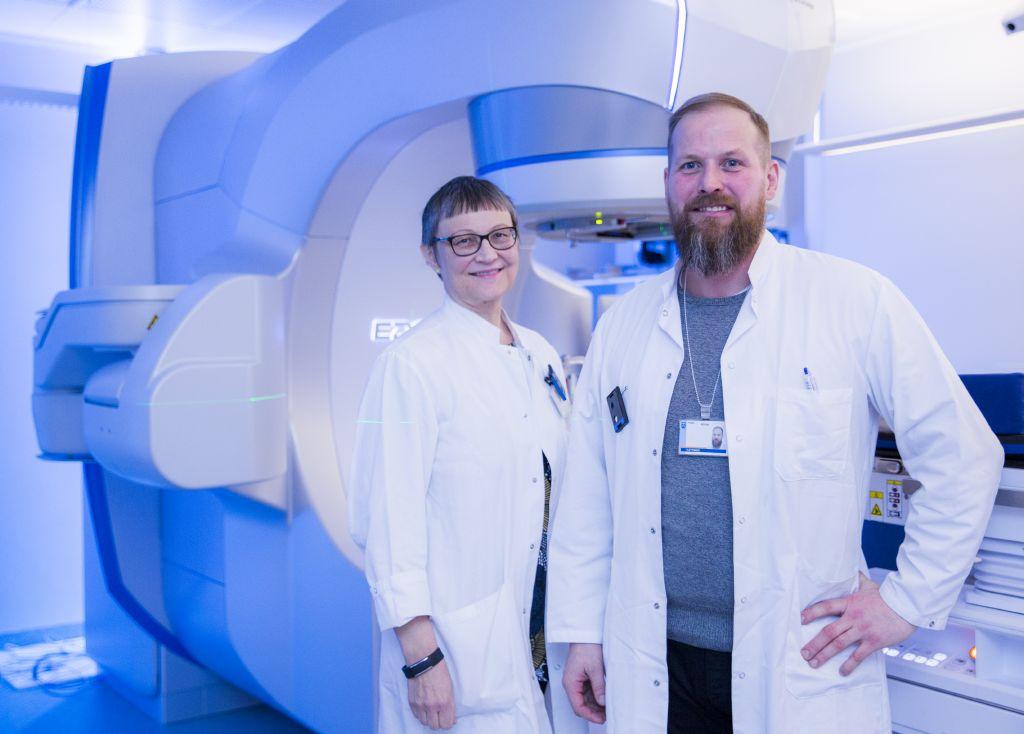 Our vision for change is that, by the year 2030, OYS will be the world's smartest hospital, in which the newest technologies, modern facilities and up-to-date expertise will combine to ensure effective and influential care that is the best in the world.
Intelligence and smart solutions are frequently linked with engineering and ICT-based solutions.  Without the newest equipment and technology, it is not possible to build the sort of modern hospital needed to implement special medical care. Technology enables and increases care-based flexibility in addition to ensuring the flow of information between various operators. Get acquainted with the Uute programme, for example, and read more about how technology is utilised as support for operations.

Alongside technology, other things are also needed. A smart hospital is client- and patient-oriented.  Client pathways are unobstructed and individual, treatment humane and effective. The patient is treated at the right time in the right place and without unnecessary delays. We are often asked whether, instead of people, we will take care of robots in the new hospital. The matter is actually quite the opposite: when tasks requiring manual work are automated, this will leave more time to the hospital staff to encounter patients.

Health care methods are developing all the time. Research is investment for us, by which the quality and advancement of care will also be ensured in the future.

A smart hospital engages in close co-operation. Through partnerships, we assure the vitality of Northern Finland on our part and guarantee the accessibility of health care professionals also in the future. We are a teaching hospital: in other words, together with educational institutions in the region, we train the lion's share of professionals in the social and health care field for Northern Finland.

A smart hospital is unobstructed and fully accessible. The facilities can be converted in accordance with the requirements. They represent multidisciplinary work and serve the needs of various user groups.

Above all, the world's smartest hospital is a community. Its members – patients, family members and relatives as well as personnel – are encountered holistically and humanely. The organisation looks long into the future, functions together, keeps up its know-how, reacts to changes in the operating environment, and learns continuously via development.