Information about the renewal programme
OYS 2030 is a renewal programme by which the facilities and activities of Oulu University Hospital (OYS) are being updated to respond to the requirements of special medical care in the future.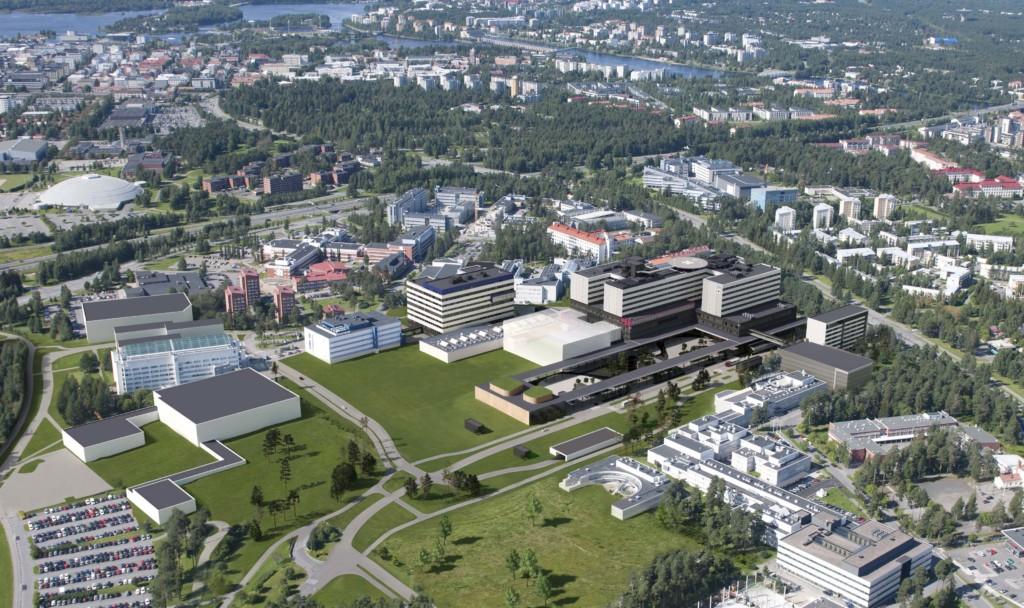 Our vision for change is that, by the year 2030, OYS will be the world's smartest hospital, in which the newest technologies, modern facilities and up-to-date expertise will combine to ensure effective and influential care that is the best in the world.
OYS is one of Finland's five university hospitals.  We are responsible for the services of almost half a million Finns in special care and the care of almost 750,000 Finns in special care throughout northern Finland, from Central Ostrobothnia to the highest reaches of Lapland.

In June 2012, the Northern Ostrobothnia Hospital District launched, by decision of its Council, the OYS 2030 Hospital of the Future renewal programme, which aims to modernise the hospital's operating models and structures, improve productivity, and further develop the quality of care.

However, the findings based on the poorer condition of the current hospital buildings than had been assumed, as well as the experiences of the disadvantages and risks to hospital operations caused by  already implemented relocations, led to a reassessment of the plans and an update of the previous master plan. The Council of the Association of Municipalities of the Northern Ostrobothnia Hospital District approved the updated master plan in summer 2018.

The goal of the renewal programme, alongside the construction of new facilities, is to renew hospital operating models and structures, improve the productivity of operations, and further develop the quality of care.

As a result of the major construction project, the entire building stock of Oulu University Hospital will be replaced by new buildings. The objective is to build safe, healthy and functional treatment facilities by which the accessibility of special medical care services is ensured in Northern Finland.

The total cost of the programme is around € 1.6 billion. New construction accounts for about 900 million of this.
The new hospital complex will be about 10% smaller than the current one.
The new hospital will be built in stages. In addition to the new main building we build facilities for radiotherapy and support services.
With the renewal of operations and new facilities, the aim is to improve the productivity of the hospital by 10–15%.
The Oulu University hospital employs about 6,900 people.
The new hospital has about 600 patient rooms, mainly single rooms.